Wear Something Different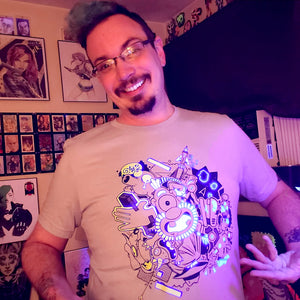 Wear Something Different
Pop-culture nostalgia and a distinctive style. ONE RAD TEE's largest production runs are under 150 total pcs. The shortest, our GIGA-RARE variants, are 25 or less. Our apparel has been collected and worn across the U.S. and Canada, and has been spotted in Australia, Ireland, the U.K. and Singapore. When you purchase a piece of our apparel, you own something special and you're a part of a niche, global community.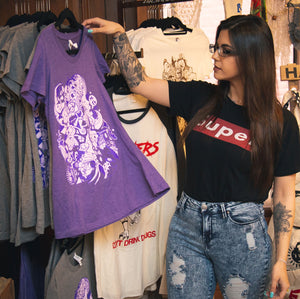 Small Batch, Limited Run Apparel
Some artists sculpt clay. Some artists paint on canvas. Kyle Kubik designs apparel. To keep that apparel special, all runs are short and limited. These designs are printed once and when sold out, they're no longer available. If you like a design, grab it while you can.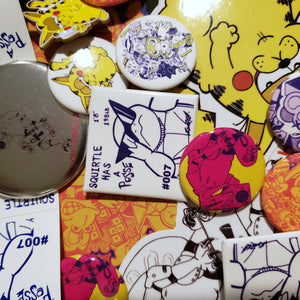 Free Mystery Gift With Every Order
Every order is shipped with a free mystery gift. It could be a button, a sticker, an original doodle, or something entirely different. What will you get?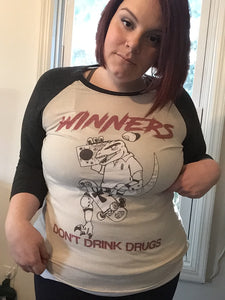 Get Featured on ONE RAD TEE
Take a picture of your rad self in our rad apparel, then use #ONERADTEE on your social media platform of choice, and you might get featured on our site as a product model. You can also email your photo to: kyle[at]oneradtee[dot]com
Meet the Artist
My journey to becoming an artist began the same way as most: through doodles produced in primary school whilst being expected to complete some monotonous worksheet. My love for doodling continued on long after I baffled countless teachers and professors. As an adult, I found that my drawings got me through the day and kept my mind active. While I, as my peers, came to terms with the necessity of the 9-5 grind, I was always able to enter back into the fun, light, and easy world within my doodles. As a natural effect of my process, what I have created (and hope to continue creating) is a semi-conscious amalgamation of what is going on around me as well as a reflection on what has been and still could be. I hope you enjoy my work. Thank you for your support and for your time.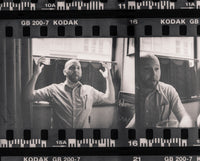 Our Collectors Are Rad
"They are comfortable and durable and the designs stay intact after many washes. I love having unique tees I can wear around and the variation colors are always  fun and different."

Mel G.
"...Kyle translates his love of video games and arcade culture into celebratory display pieces. For me, the appeal of his work is getting to share in his memories and passions. Seeing classic games as he sees them."

John C.
"I've bought two of Kyle's shirts, and grabbed all the video game themed prints for my home arcade. I love that it's all the recognizable icons you know and love, but with a unique graffiti-style."

Jeremy P., Retrovaniacs Podcast
"The styles and colors of each project have evolved with time and campaign supporters have had a lot of input on that. I love feeling like a little part of myself is in a really cool larger design."

Bob G.
"I love, love, love this Winners Don't Drink Drugs tank. The fit is true to size, the color stays vibrant and the story that is behind the saying is hilarious! This is my favorite workout tank."

Diane T.
"Kyle puts as much affection and care into the production of apparel bearing his art as he does when dreaming up the original designs. He always goes the proverbial extra mile with unusual processes to make sure his work stands out and passes the the test of time that clothing faces."

John C.